Our Staff
DeAnna Braem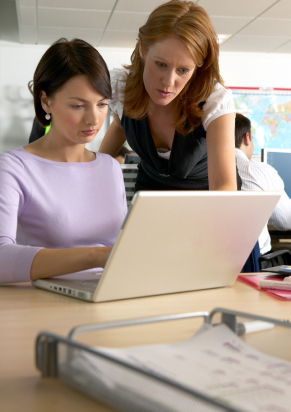 Graphics
With more than two decades of graphic design experience, DeAnna came to Saturn Printing in June of 2006. DeAnna manages graphics operations including design and technical experience necessary to get the project to press. Whether she is designing a brochure, company identity package or business cards, DeAnna's creativity and design expertise is apparent. DeAnna is proficient in numerous software packages including:
Adobe InDesign
Abobe Photoshop
Adobe Illustrator
Adobe Acrobat
Quark
Macromedia Freehand
Macromedia Flash
Macromedia Dreamweaver
Preps
"There has been a lot of changes in the way we design and the capabilities of the design software in the last decade," DeAnna explains, "the most significant change is how user friendly the packages are now, how robust they are and how much easier a lot of the prepress functions (like making film and plates) have become."
Prior to joining the Saturn team, DeAnna worked for an ad agency in Wisconsin. She holds a degree from Edgewood College in Madison, Wisconsin.
When she is not designing at Saturn Printing, DeAnna is mountain biking and snowboarding.