Printing Department
Commercial Offset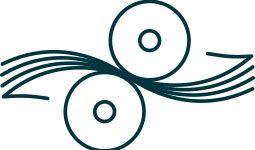 When it comes to business communications services, we've got it covered.
From business cards and brochures to magazines and catalogs - our equipment allows us to scale to just your needs. Saturn Printing & Marketing utilizes that latest technology and printing equipment to deliver the finest finished product. We are one of the few printers that still offer commercial offset printing produced in house. Having that capability allows us to get the job done when you need it. In addition to our conventional sheetfed and digital presses, we have custom finishing equipment such as a flood UV coater, die cutters, digital scoring and many more options to solve your printing needs from start to finish.
---
Digital Printing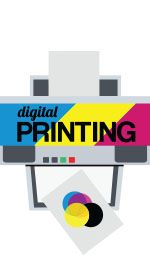 Print is Personal! Variable Data printing allows you to market to your customers based on what you know about each one — their previous purchases or expressed areas of interest. This truly targeted marketing vehicle will help increase revenues, response rates, and even forge better relationships with your customers — a goal that goes beyond numbers.

With many years of digital printing experience, Saturn Printing understands variable data printing and the need for quality, on-demand printing. We can provide you with the highest quality in digital printing available today. We offer sophisticated print-on-demand solutions to meet your every need.

Our fleet of Canon presses are complimented with Fiery technology for the most robust speed for data and artwork processing.

Web to Print Storefronts, Cross-media and Digital Asset Management speak to an audience of one. Saturn Printing offers the latest in digital communication, from simple mail merges to highly sophisticated one-to-one marketing campaigns, data manipulation, and more. Variable text, images and graphics can be tailored to a specific individual based on logic.