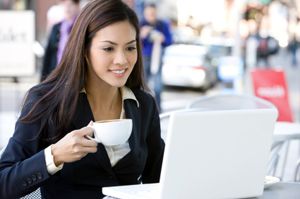 Our Document Center ROCKS!
"I work unusual hours for my company arriving at the office at 11:00 to 8:00pm. It's nice to know I can access my Marketing Order Center after Saturn Printing has closed their doors for the day.
I can communicate all information directly to my Printing Consultant and have answers to my questions the next day when I arrive. When I place orders, I receive an immediate onscreen and e-mail confirmation and sometimes they include "Specials" I may not have known about.
It's the way I prefer to do business in this hectic world we live in!
Sally Jones , Marketing Communications Director